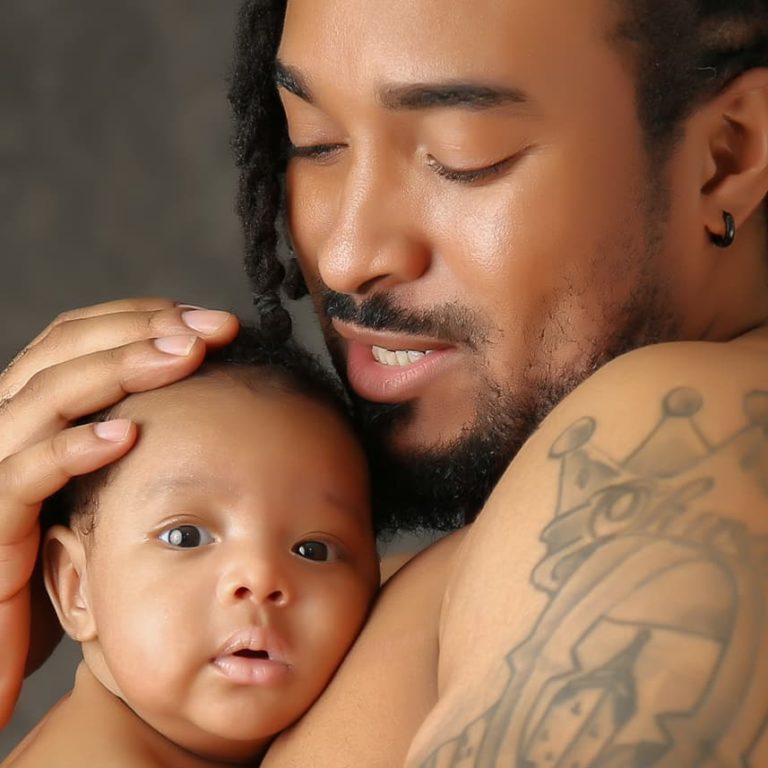 Former Mr. Nigeria Bryan Okwara and longtime girlfriend Marie Miller's first son, Zayne Okwara celebrated his first birthday on Thursday and with a grateful heart, the proud dad can't stop gushing over his cute baby boy.
Bryan shared a photo of Zayne, taken a few months after his birth, and he captioned the photo, "A few months after he was born till now and I still cannot stop staring at him.💖👑 Before the photos, clothes or even any congratulatory message, it was God. None of this would have been possible if he didn't bless us with him. With a grateful heart… I say thank you, Lord💖🙏"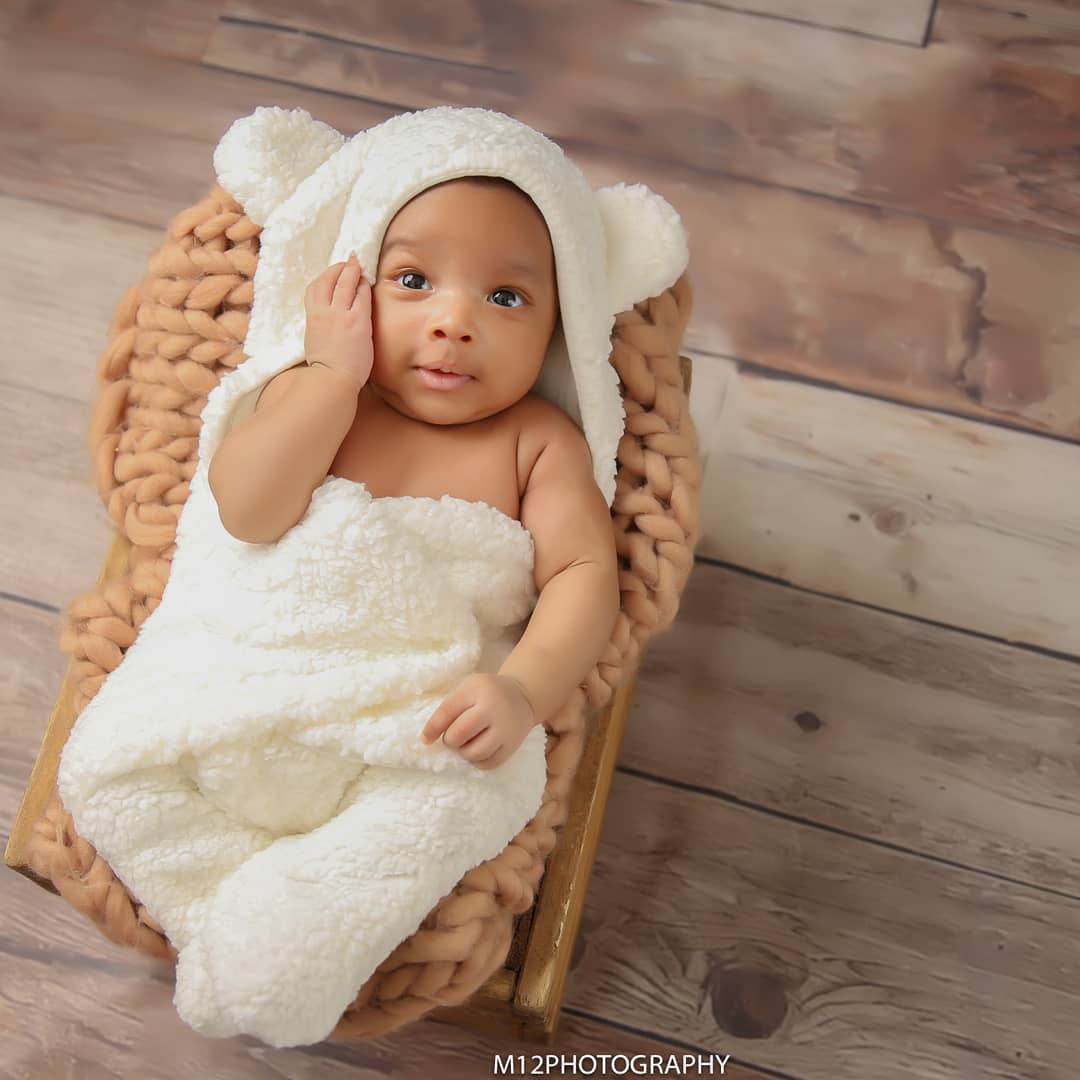 Bryan took to Instagram on Thursday to celebrate his son's first birthday with a photo of Zayne and his mum and here's what he had to say:
I have written several letters for your birthday and still… Words fail me… to describe how much of a true blessing you are.
At a point hearing you cry as a child became so beautiful.
Now i see why God loves children because Your blessings humble me.
I pray that God fills your heart and days with joy and laughter. I pray that God grants you grace and the strength you need to pursue the things that you desire in life. I pray that God grants you wisdom and understanding as you grow older and begin to make choices of your own. I pray that God heals you for everytime you fall and bruise your knees and elbows.
And to your best friend and queen mother my @marieclairemiller 💖😍😍 just want to say thank you from the bottom of my heart 💖💖👑 you are amazing!🙏 and your baby boyz! love you so so much💖💖
👑HAPPY BIRTHDAY SON🙏👑
📸 @aminesimagery bless you 🙏
Photo Credit: @bryanokwara
The post Bryan Okwara's Son Zayne is One! appeared first on BellaNaija – Showcasing Africa to the world. Read today!.